PUE HY10 Weighing Terminal
HY10 terminal is a constructional component of industrial multifunctional load cell scales, it connects with RADWAG high resolution platforms and weighing modules.

HOUSING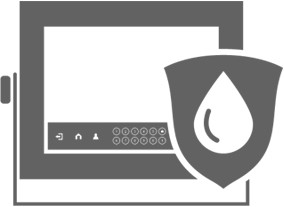 High IP rating and stainless steel facilitate operation of the terminal in challenging working conditions (high humidity, dustiness). With these two characteristics the terminal meets high hygiene standards for food and pharmaceutical industries.
The terminal's housing and base are made of stainless steel. All the HY10 connectors are fed through glands, this along with water and dust proof housing guarantee high IP rating, IP68/69.
2-point terminal-base fixing system allows limit-free LCD tilt. Option of tilt angle adjustment improves ergonomics of use and optimises indication visibility.
The terminal bracket ensures its stability during operation.
Rubber feet prevent unintentional device sliding. They cover openings through which the terminal can be permanently fixed either to a horizontal or vertical surface.

DISPLAY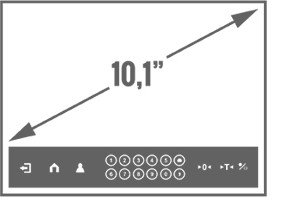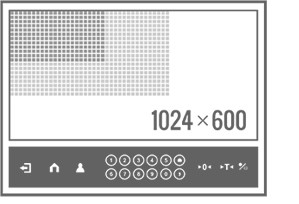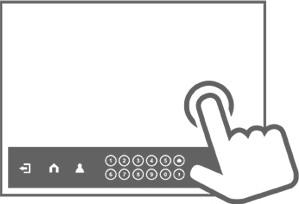 10.1" colour display of 1024x600 pixel resolution with a capacitive touchscreen
Large, 10.1" backlit colour display guarantees easy-to-read information even in low light conditions. The indication can be read from a considerable distance, which increases your mobility.
High resolution (1024x600) means high display readability providing crisper digits, symbols etc. Now you will not suffer from eye strain. The higher the resolution the greater comfort of use.
The touchscreen stands for ease of operation, simply trust your intuition and start to operate the device. Now accessories such as mouse or keyboard are needless. Additional numeric keys and soft buttons provide maximum functionality.
REMOTE CONFIGURATION

It is possible to set the HY10 terminal parameters remotely, this is done using 'Parameters Editor 2.0' software.
The parameters can also be set via the terminal. Use of 'Parameters Editor 2.0' software allows repeatable parameter setup.
Once you set all the parameters for a particular terminal, save them to a file in order to be able to copy them to terminals operating at twinlike workstations.
The set parameter configuration can be transferred either using a USB flash drive or a network. 'Parameters Editor 2.0' offers remote desktop option. With this solution we can carry out your terminal's setup even if your company is located miles away from the service.


SCREEN EDITOR

Customized screen layout, extensive functionality.
PUE HY10 terminal offers screen layout customization. You can display only those components that you find indispensable for your work.
You can make decision not only on what to add to your screen but also on the size of particular components. Self-designed screen layout makes your work easier, with this weighing is no longer a time-consuming process.

LABELLING
Ability to design labels for each terminal-performed process.
Labelling function, implemented into firmware, enables marking products with weight labels. This makes product identification fast and easy.
Using 'Label Editor', a dedicated software, you can design label which upon being sent to the scale is available for the operator in label database. The label can provide data such as date, batch number, mass, pictogram, Ean-13 code with weight value and product code.
Labelling enables:
making Label Database in a terminal;
assigning either a customized label to a particular product or a common label to a group of products;
printing C labels (pallet) and CC labels (containers) providing total weight and quantity;
automatically triggered printout of c labels.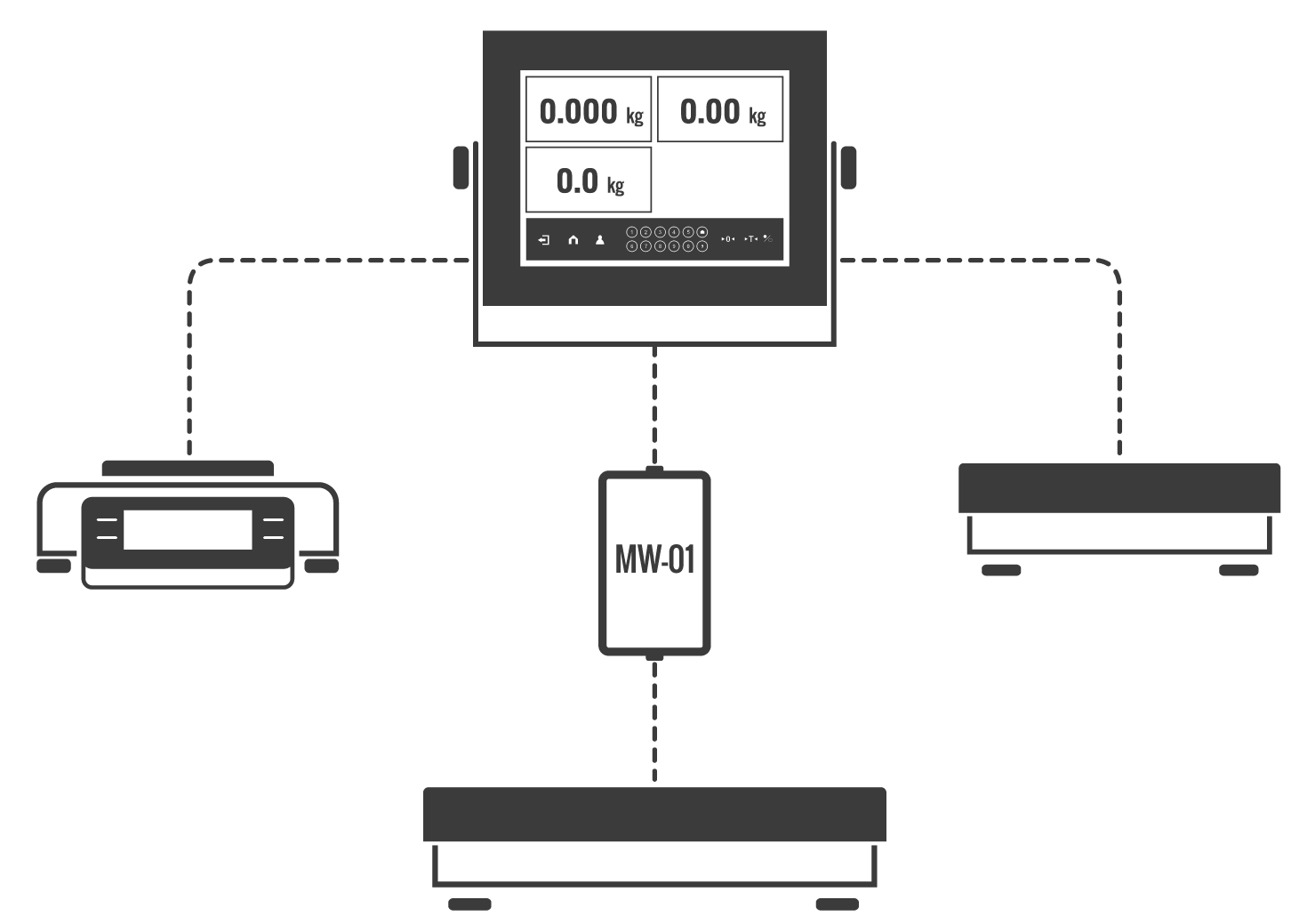 MULTI-PLATFORM OPERATION
Standard design: support of one load-cell platform
Optional design: support of 4 extra platforms maximum (2 internal modules plus 2 external modules)

Dedicated Applications
The application is intended for scales equipped with the HY10 terminal. It does not require any additional installations. Enter the terminal's address in the browser address field and log in.
The application enables:
remote database editing
import of images from the graphic file to the scale
import of labels from lb file to the scale
creating and preview of report, e.g. Workflow
dosing processes operation


Smart Display application allows to customize the scale screen, and to display it on a computer, all this in an easy and clear way. Particular elements must be simply placed on a screen grid. Next, they can be scaled to suit user needs.
The application run directly on the scale provides the user with a new, refreshed layout, and the possibility to configure the home screen. When operated via a browser on a computer, it enables remote control of the desktop, and display of enlarged mass indication.
To use the Smart Display application it is necessary to run the RDA module (RADWAG Data Access) on the HY10 terminal.


The application has been designed to enable the user to create his own/her own program for the PUE HY10 terminal. It facilitates exchange of basic data via JSON websocket (mass request, zeroing, taring). The application can be basis for further development, done by adding of new components, and by use of extra commands presented in "HY10 - JSON Data Exchange Interface" manual.