The RADWAG Remote Desktop is a set of tools enabling operation of a weighing device by means of a computer, mobile phone or tablet.
The RRD Win 10 has been designed to be operated on computers and mobile devices with Windows 10 OS.
The RRD Android has been designed to be operated on mobile devices with Android OS.
The
RADWAG Remote Desktop
enables operation of weighing instruments of
3Y, 4Y and HY10 series (the instruments must feature respective software version)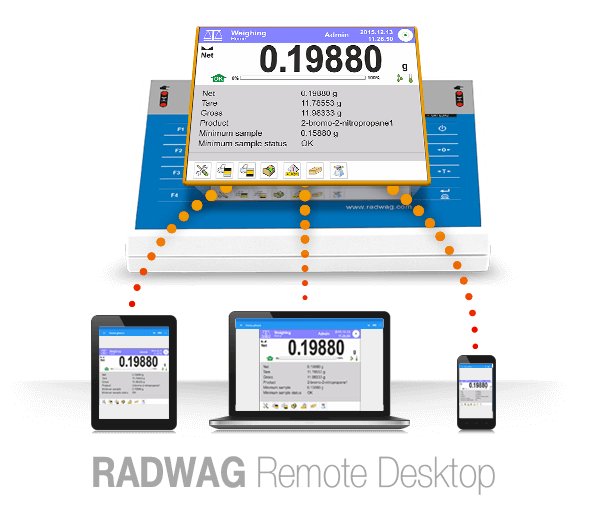 Functions
:
Operating RADWAG devices on which the RRD Server is running,
Remote access to hardware buttons,
Compatible devices detected automatically or accessible by entering their IP addresses manually,
Links to training videos on YouTube,
Sending text to the connected device,
Toggling the screen's width or height to fit the display,
Program language versions: Polish and English.
In order to get access to RADWAG Remote Desktop software, contact us by filling "Request for quotation" form in.