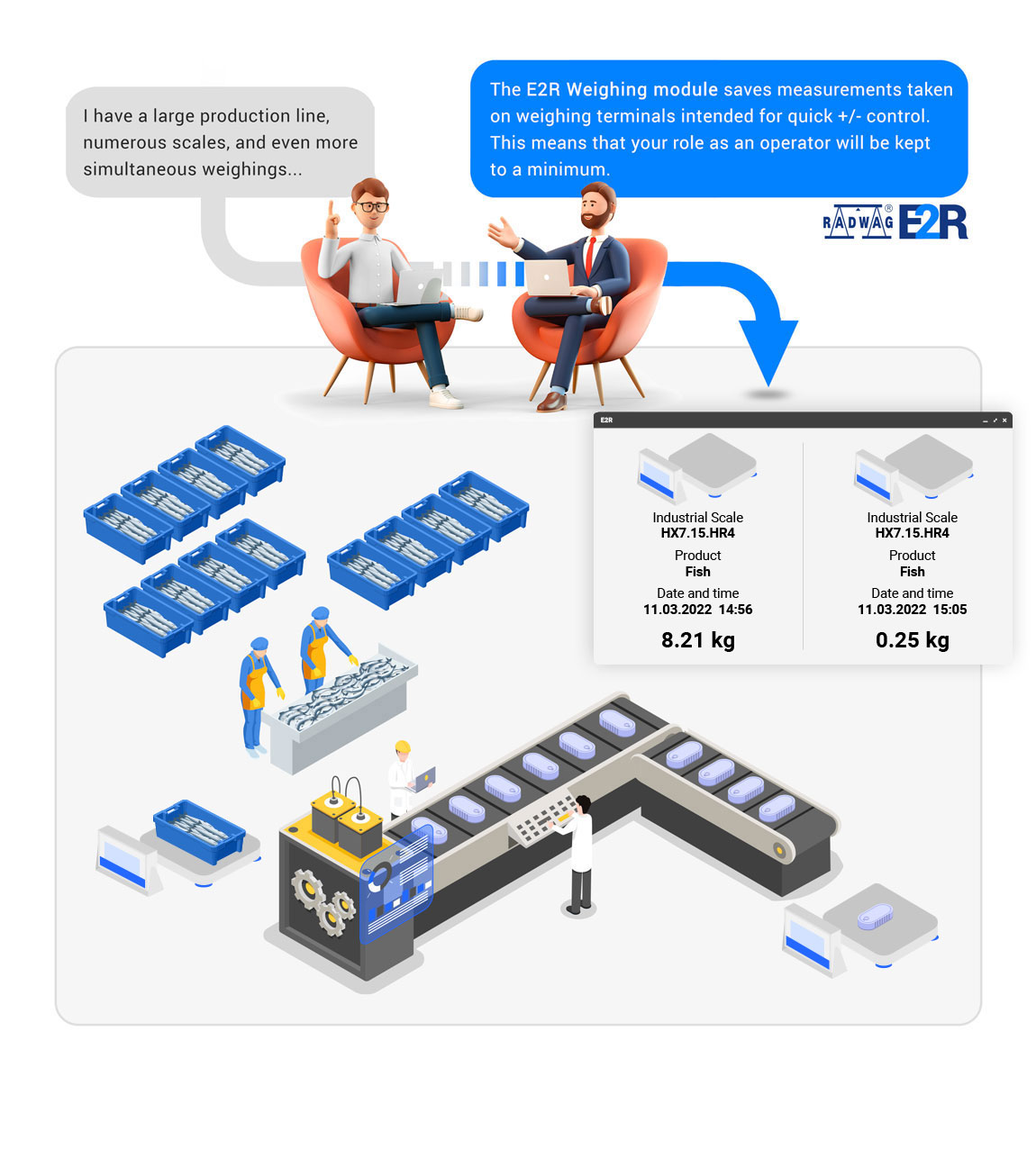 Need more information?
The E2R Synchronizer application allows for the collection of weighing records from all scales connected to the E2R System. Another application, E2R Manager, provides you with real-time data on the following issues:
whether the scale is connected or not;

which operator is logged in;

what product is being weighed;

for which customer is the production being carried out;

which order is in progress.