The R-Panel software enables operation of selected weighing instruments and modules via computer operation panel. The software is intended for computers based on Windows operating system. The operator has access to all keys and functions on the operation panel, such as zeroing, taring, parameters setup etc.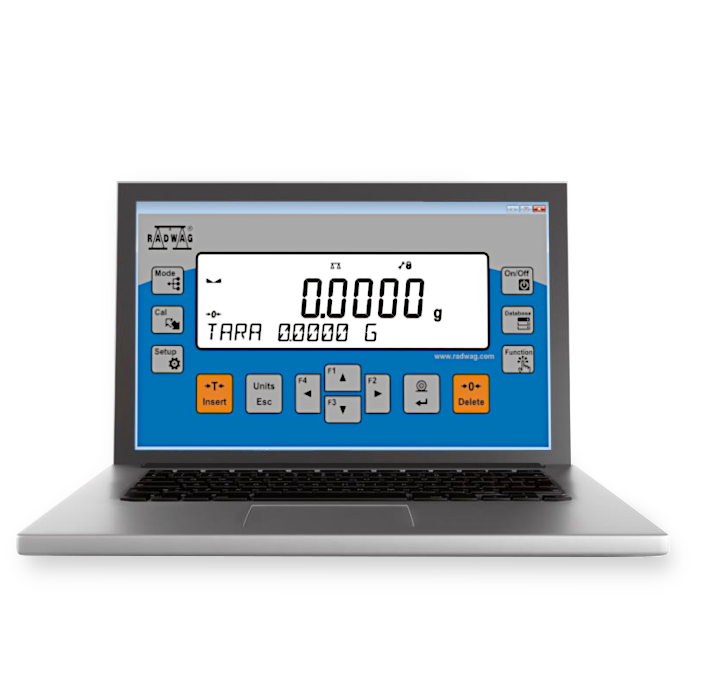 Functions:
full support of operation panel of all R and WTC series balances and all weighing instruments based on C315 terminal along with MAS R and MPS R weighing modules,
automatic detection of devices connected to the computer,
remote weighing instruments operation,
creating screenshots,
communication via RS232, USB and Ethernet,
various languages (currently Polish and English)
compatibility with Windows Vista, 7, 8, 8.1, 10, Server 2008R2, 2012, 2016.
Functionality of a computer operation panel has been transferred to the RLab PC software, this enables operation of weighing instruments and electromagnetic weighing modules without the necessity to run any additional software. All R-Panel functions are available in the latest RLab program version.