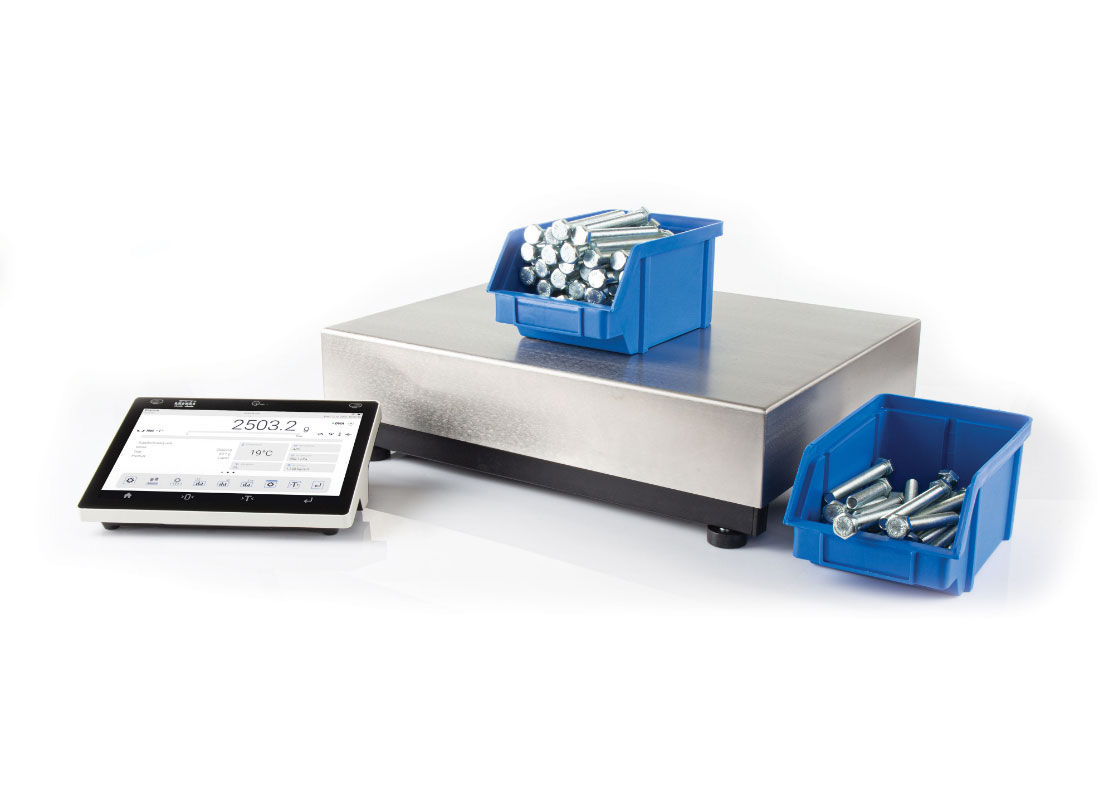 Fast and Stable Measurement
It only takes a second for the balance to display the final measurement result.

Weighing Heavy Loads with High Accuracy
On the large weighing pan of a PM balance, you can weigh a load of 120 kg with a readability of 0.2 g and second-to-none repeatability.

Minimum Eccentricity Error Over the Entire Range
PM balances can be used to determine the mass of irregularly shaped components with a centre of gravity that is significantly shifted from the weighing pan axis.

Parameter Stability Over Time and After Transport
The mechanical design is resistant and robust, allowing you to maintain the correct metrological parameters after transport and despite long and intensive use.

Weighing Pan Dimensions Adapted to the Accuracy of the Balance
Weigh with the highest readability of 0.01 g on the 200 x 185 mm weighing pan and with a readability of 0.2 g on the 500 x 400 mm weighing pan.
21 CFR Part 11
Do you work in the pharmaceutical industry? Do you need a digital signature?
We are offering the laboratory balance which as a standalone fully meets the requirements of 21 CFR Part 11/ EU GMP Annex 11.
- Full data security
- Electronic signatures
- Validations
- Electronic records
- Audit trails
New, lmproved

The new, taller and larger
MONO

BLOCK®
enables the best repeatability and speed
in its class of weighing platforms.
5Y Terminal

With Terminal 5Y you get a 10-inch display, Digital Weighing Auditor, multi-step user

verification, ambient light alerts, hotspot, RFID*, live note voice and text notes, voice commands

for the balance and handy measurement history within the handy library widgets
Under-pan weighing
Weighing instruments purchased after 15
th
February 2023 will allow under-pan weighing at any time after the purchase. All you need to do is just to order a dedicated hook.
THBR 2.0 System
Cooperation with THBR 2.0 System for ambient conditions monitoring.
* RFID ISO/IEC 14443 Type A, 13,56 MHz